Change yourself to change a Society - Sneha Shrestha
Sneha's Care Deutschland e.V. is a non-profit organization founded in mid-2018 by animal rights activist Daniela Zysk and her Team. On several trips to Nepal, Daniela came into contact with the work of Sneha's Care and met the dedicated team in Nepal. She decided to help from Germany. Sneha's Care Germany informs interested people in Germany and Europe about the work in Nepal, finds volunteers and collects donations for the organization.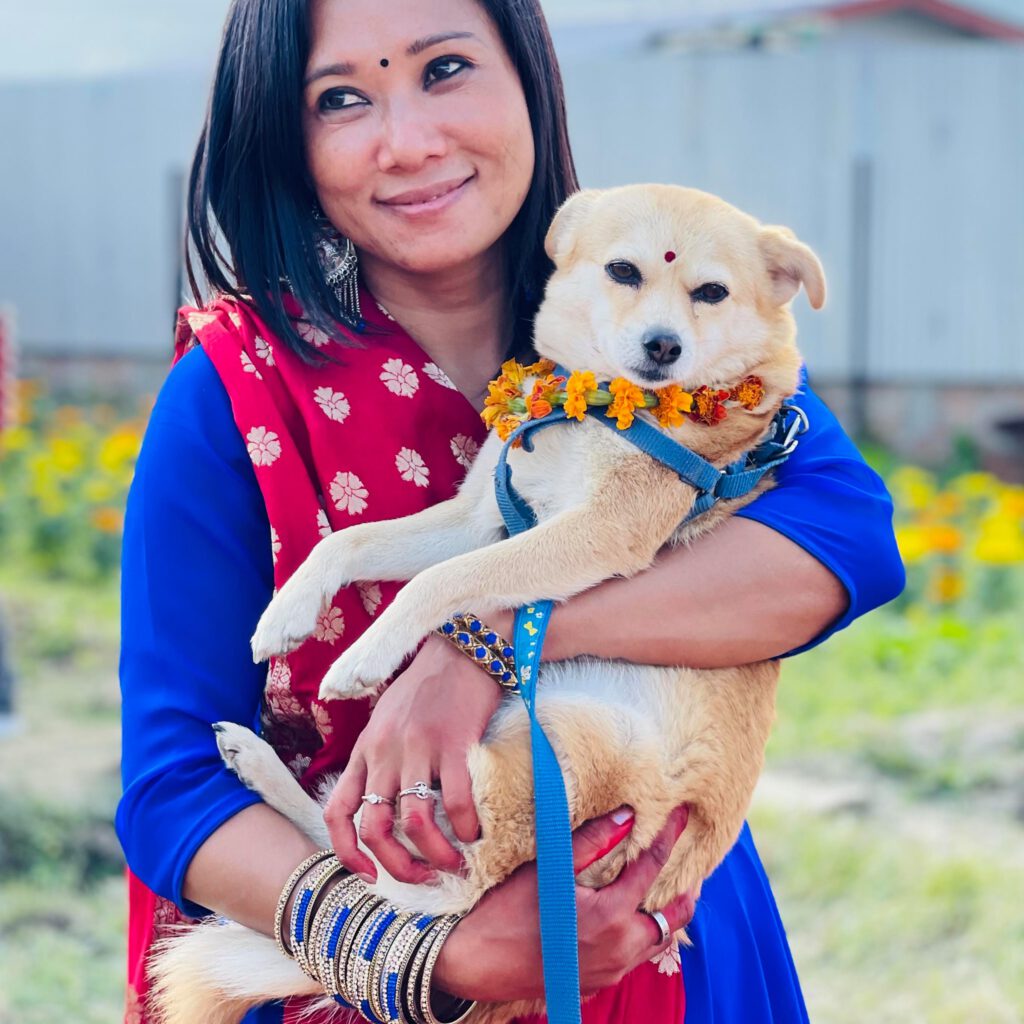 The Sneha's Care shelter near Kathmandu has an infirmary, 41 kennels and a large playground. There are currently around 170 dogs living at Sneha's Care.
Since its foundation in 2014, the shelter has provided support to over 10,000 animals and vaccinated and sterilized tens of thousands of dogs. Sneha's Care has found "forever" homes for hundred of dogs, sometimes even with families in Germany and the USA.
Most of the street dogs at Sneha's Care are brought in because of an injury, which is treated at the shelter. Once the dog has recovered, Sneha's Care looks for a home for the dog so that it does not have to return to the streets.
Dogs spayed or neutered by Sneha's Care return to their territory within a few days after a successful operation.
Some animals live permanently at the sanctuary because they have very little chance of being adopted. Many are paralysed from a car accident or have lost a leg, making adoption difficult. Others are so traumatised by injury and abuse that they cannot be returned to the streets. They are all lovingly cared for at Sneha's Care and allowed to stay until they die.
There are currently 16 cows, 7 pigs, 4 goats and 2 buffaloes on Sneha's Care's neighbouring sanctuary. These have also been rescued from the streets or from the worst of cruel conditions.